Featuring a neighborhood-first 92 unit high-end condo building.
Luxury Gainesville Florida condos to own, or rent for income.
From 1 bedroom up to 3 bedrooms, all with large balconies, plus a limited number of 2 floor penthouses with solarium, unique in Gainesville.
A full list of coveted amenities includes: rooftop clubhouse, apartment balconies, deluxe features including floor to ceiling windows, 1 bathroom per bedroom, restaurant, bar, pool, gym, library, study areas, dog park & full bicycle, moped & dedicated car parking.
Luxury Gainesville Condos for Sale
Site Plan
All the details of the luxury Gainesville condo project.
34 UNITS
821 mid SF
34 total beds
$450 x sqft
44 UNITS
1,176 mid SF
86 total beds
$420 x sqft
7 UNITS
1,422 mid SF
14 total beds
$400 x sqft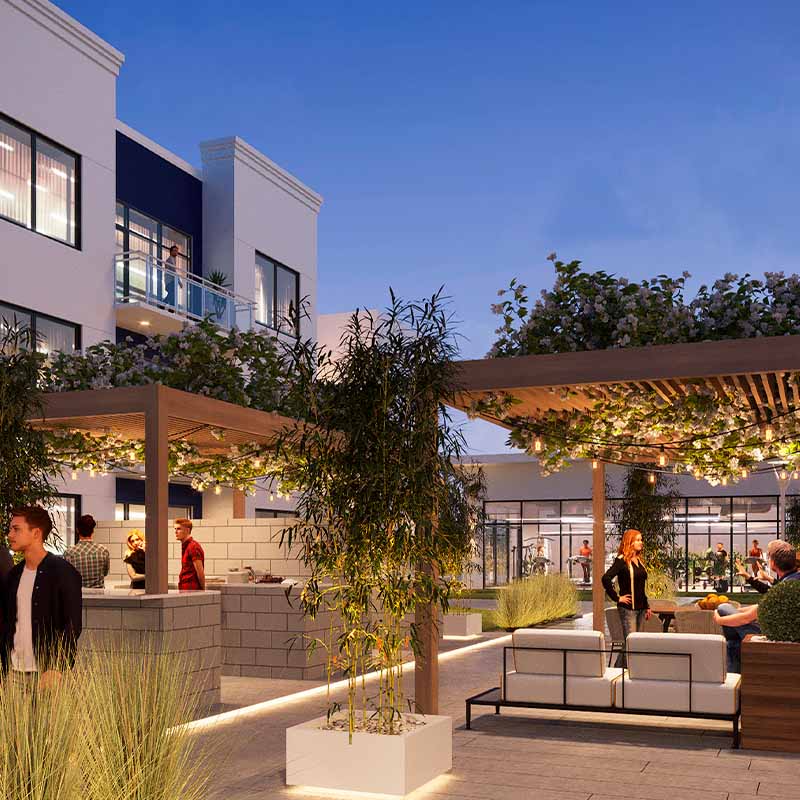 6 UNITS
1,570 mid SF
18 total beds
$380 x sqft