The Archer Place Development is located in Gainesville, Florida, the medical and college hub of the Sunshine State.
Gainesville is home to numerous one of kind medical facilities, Santa Fe College, along with the University of Florida. UF is the largest higher education institution in the state, ranking fifth nationwide for public university enrollment. In the next 10 years, they have allocated $2.2b in infrastructure improvements.
Archer Place is located 1.4 miles from the University of Florida Campus and 1.9 miles from the University of Florida Health.
The University of Florida has more than 55,000 students and more than 15,000 employees. The tuition at this university is around $6,500 in-state, and up to almost $ 29,000 out-of-state.
The University of Florida is home to the Florida Gators College Football Team, with an annual budget of $30 million, as well as the famous Ben Hill Griffin Stadium.
Ben Hill Griffin Stadium is the largest football stadium in Florida, the 12th largest stadium in American college football, and the 18th largest stadium in the world, with an official seating capacity of 88,548.
In 1965, University of Florida researcher Robert Cade developed the famous Gatorade as a way to combat the dehydration that occurred when playing in the high humidity conditions of the below ground level stadium, otherwise known as "The Swamp".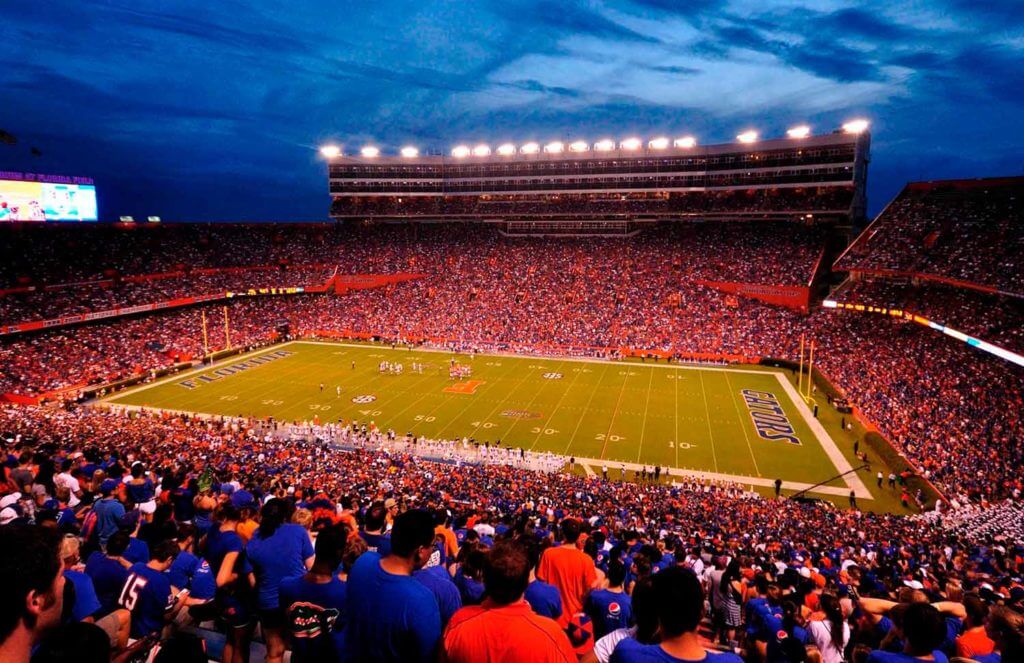 One of the most attractive points of the Archer Place project is its strategic location related to the neighboring health institutions. The University of Florida Health, the Cancer Health Center, the College of Dentistry, and the UF College of Veterinary Medicine are all located nearby. An in-construction private health center from renowned company HCA Florida will add to their headquarters just 8 minutes away.
The University of Florida Health has the Shands Hospital, with 200 beds; the Heart Health, a hospital that specializes in cardiology, with 216 beds; the Children's Hospital, with 200 beds; and the Veterans Hospital, with 500 beds. It also has a cancer treatment center where, in addition to treating patients, they carry out multidisciplinary research with around 300 clinical researchers.
For those who love animals, just 1.4 miles away from Archer Place is the UF College of Veterinary Medicine. The only one of its kind in the state of Florida, with the mandate of advancing the health and well-being of animals, featuring innovative research and cutting-edge technology.
Between the large college market, the extensive medical facilities, and the numerous health care professionals, Archer Place offers an exclusive opportunity for a limited amount of property investors.
Click here to request a call or meeting with one of our dedicated project representatives.